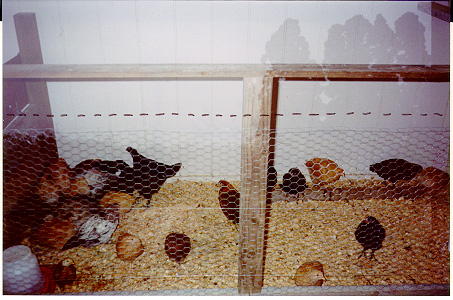 This is a photo of my chicks in their brooder. The photo came out wierd...don't know why though!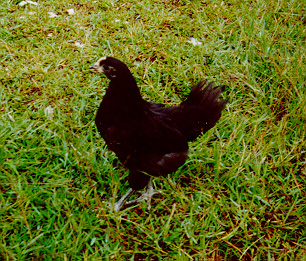 This is Boadicea, one of my Black Australorp pullets. She got her name from one of Enya's songs off her first album entitled, "Enya(which has been released again in 1995 as "The Celts")." "Boadicea" means "Victorious" in Gaelic(Irish), and "Tori" is Boadicea's nickname.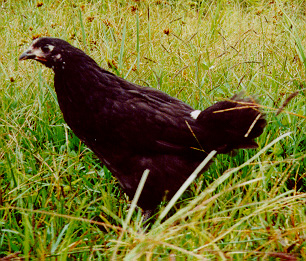 This lovely Black Australorp pullet's name is, "Queen." She is the largest of my 'Lorp flock, and is really aggressive...maybe she'll be a nice broody and mother soon!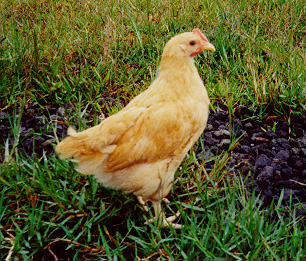 This handsome Buff Orpington cockeral is "Caleno." He is my favorite among my flock. He got his name from a song on Katie McMahon's solo debut album, "After The Morning." Once I heard the song, I fell in love with it, and named him after it...it's quite lovely I might add!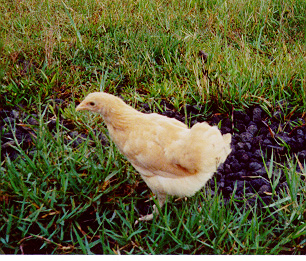 This little Orpinton pullet is called "Cornflake." She is the only bird I have that perches onto everything! She's usually the one walking around the house(flying over the brooder guards).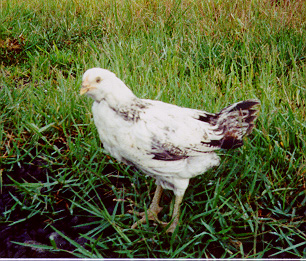 This is "Diego" my large Americana cockeral. I don't know if this is true, but he might be the chick I used to call "Hiccup!"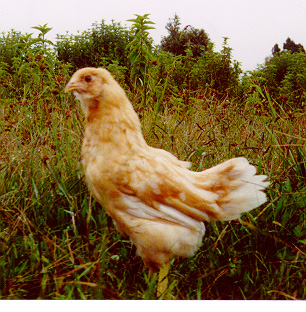 This Americana pullet's name is "Ginger" and she is the first Buff Americana I've ever seen!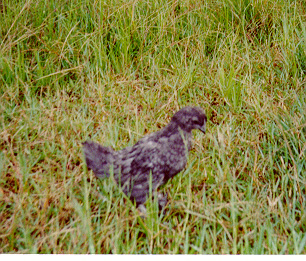 This little guy's name is Kelly Painter(K.P. for short). A while ago, K.P. was injured through cannibalism by the other chicks, when they were in their brooder. He had a huge hole in his back that damaged his oil gland, and the back feathers. A few days after, his wound had healed, and one of my dogs had killed him...along with a few others. May he rest in peace.